PLEASE, DON'T TOUCH ANYTHING
Please, Don't Touch Anything is a cryptic, brain-racking button-pushing simulation available in VR, 3D, and Classic 2D
Play VR


Play 3D


Play Classic


Developed By: Four Quarters, Escalation Studios, Forward Game Studios

Release Date: December 9, 2021

Published By: Forward Game Studios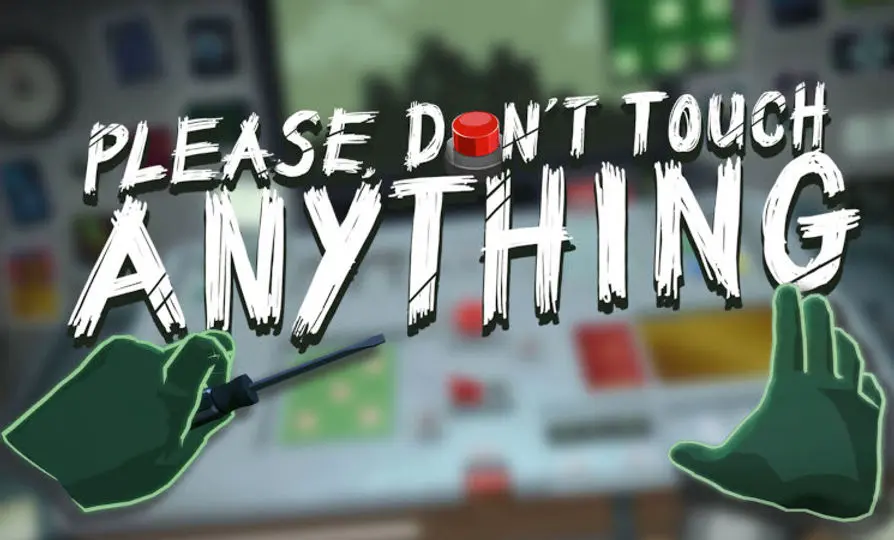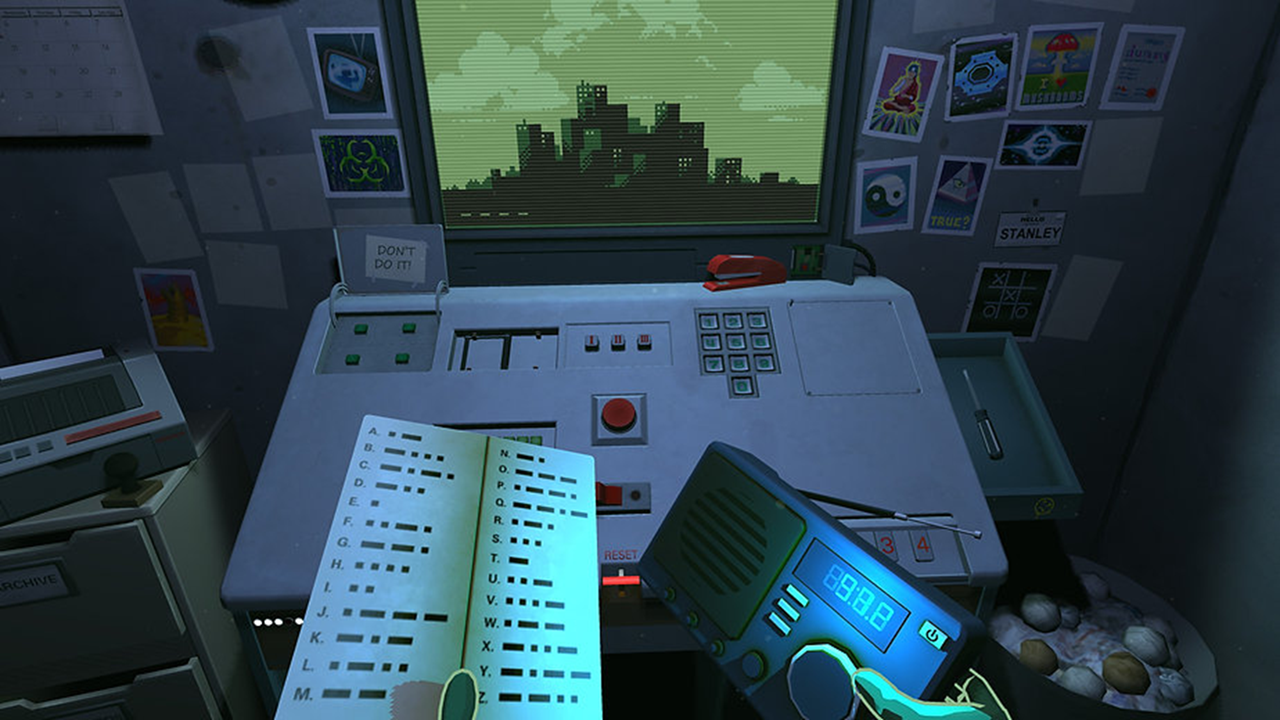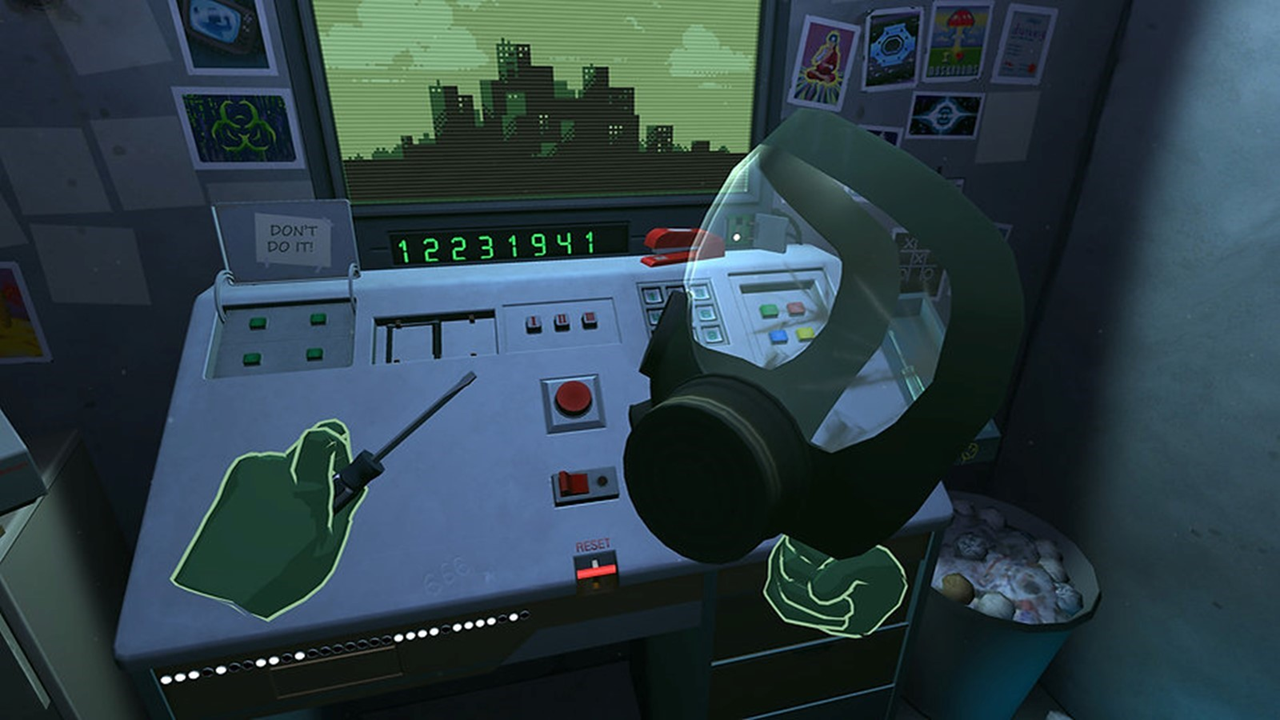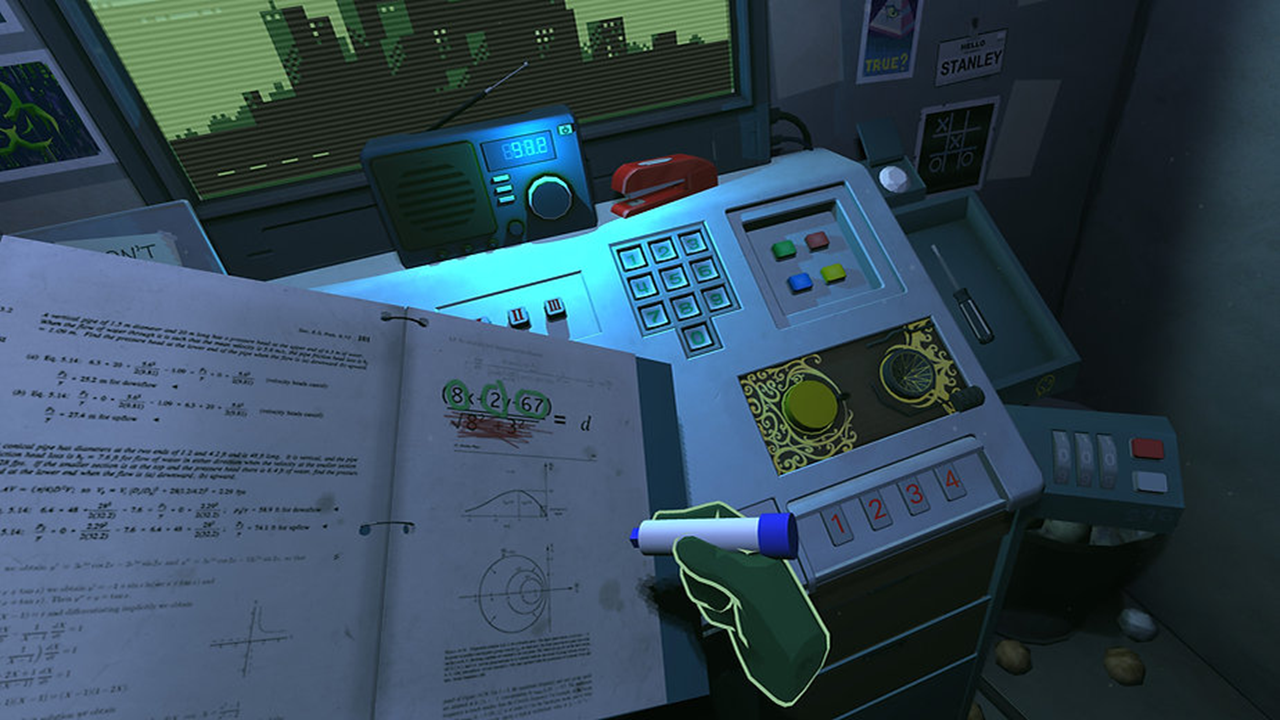 GAME FEATURES
Escape Room fun wherever you game
Sounds simple, right? Covering for a colleague who is taking a bathroom break, you find yourself in front of a mysterious panel where the only component is a red button. And since you've clearly been instructed not to touch anything, the only thing you want to do now is push that damned button.
Now for Oculus Touch! Forget controllers. The Oculus Touch's intuitive and ergonomic design blurs the lines between your real hand and your virtual one. Tracking is precise and the Touch's ergonomic handle design makes hand poses and social gestures a more immersive VR experience.
Reimagined for VR The award-winning PC game has been fully reimagined in 3D for Virtual Reality. Built for fans of the original with new ways to discover familiar enigmas and endings, or for new players ready to explore the mysterious console for the first time.
New Enigmas & Endings Along with newly designed VR-exclusive puzzles and endings, all 25 of the original enigmas have been modified to take full advantage of the ability to explore the space with new ways to discover clues and reveal VR-enhanced mind-bending endings.
Tap, Press, and Touch Please, Don't Touch Anything can be played on the GearVR and the Oculus Rift. The innovative interaction system allows players to push the red button, pick up and open a binder full of notes, tap on the screen, or grab the hammer and bash away until all the secrets are revealed!

ADDITIONAL INFORMATION
System Reqs (Windows)
OSWindows Visa / 7 / 10
CPUIntel Core 2 Duo
RAM3 GB
GraphicsSM3 512 MB VRAM
Storage500 MB Available Space
No. of players: Single Player
GENRE Horror, Puzzle
ESRB RATING T / Teen
Supported languages

Steam

English, French, Italian, German, Spanish - Spain, Japanese, Korean, Polish, Portuguese, Portuguese - Brazil, Russian, Simplified Chinese, Traditional Chinese, Turkish

Meta Quest

English, Chinese (China), Chinese (Hong Kong), Dutch, French (France), German, Italian, Japanese, Korean, Polish, Portuguese (Brazil), Portuguese (Portugal), Russian, Spanish (Spain), Turkish

Rift, Go, GearVR

English