Looking
Forward
ForwardXP develops multiplatform video games with an emphasis on multiplayer & live services games. Our mission is to Find the Fun in every project we work on.


Where we've been;
Where we're going
Founded in 2016 by video game industry veterans Steve Nix and Jah Raphael, ForwardXP originally created both games and genre defining enterprise experiences in Virtual Reality.
View our enterprise work
Today, we are fully focused on delivering the next generation of forward looking games for consoles, PC and VR platforms.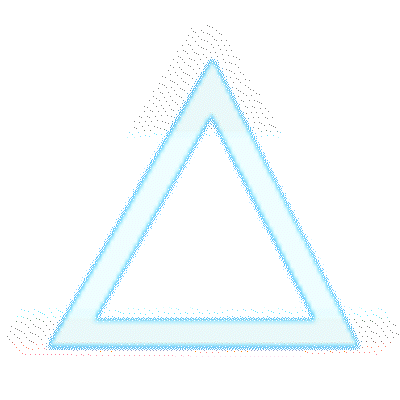 A strong company culture
We pride ourselves on our commitment to a collaborative, transparent, and inclusive company culture. ForwardXP is an independent studio currently working on meaningful titles that will help define the future of games

Our Core Values
These are the pillars of …
QUALITY
We are committed to the quality of our work. We stand behind what we create and love delivering fun, high quality games to our partners and players.
COLLABORATION
We understand creating fun takes time, effort, and collaboration. Needs change, strategies shift, and being agile and outcome-focused results in better games, happier players, and great long-term partnerships.
INNOVATION
We embrace curiosity and innovation, exploring new ways to create games that push the boundaries of technology, increase healthy engagement, and maximize fun.
INCLUSION
We believe that every voice matters when it comes to developing games. Being inclusive of the whole company helps create a full, well-rounded game from a broad range of backgrounds and experiences.
sdfsdfsdf

Finding the fun

IDEATION
The ideation and concepting phase of a game is one of the most important. We utilize mind-maps, group discussions, paper prototyping, and whatever other techniques we can get our hands on in order to get the most out of the Ideation phase.

RAPID PROTOTYPING
A game is only as fun as its most basic systems, and that's why we put a premium on early, rapid prototyping. We're not afraid to try new things, and know that not everything that sounds good on paper works in-game. If it ain't fun then study it, learn from it, throw it out, and try something new.

PLAYTEST, PLAYTEST, PLAYTEST
You can't know if something is fun without playing it, and even then it's still not a certainty. That's why we put so much focus into playtesting every step of the way, making sure that fun is maximized among players and that everyone has a good time.

POLISHING THE MASTERPIECE
We pride ourselves on our commitment to the end product: a game that is fun, visceral experience, visually gorgeous, audibly astounding, and accessible to everyone.

THE FUN NEVER ENDS
Launching a game is the beginning of the next step in the journey of making a great game. We seek to continually enhance and expand upon the enjoyability and accessibility of our games. Players should look forward to every update, and we're committed to that ideal.

Our Leadership Team
Steve Nix
Chief Executive Officer
With over 20 years of leadership experience in the games industry, Steve has had the good fortune to help drive major technology shifts in gaming with industry defining partners. Prior to ForwardXP, Steve was the CEO of Ritual Entertainment, Director at id Software, GM of Digital at GameStop, and later co-founder and CEO of mobile gaming analytics and CRM pioneer Yvolver, before its acquisition by AdColony. Steve has led teams that shipped titles in some of the best selling video game franchises of all-time including Counter-Strike, DOOM, QUAKE, RAGE and Wolfenstein. Steve remains passionate about innovating around the combination of emerging new technologies. Steve is a co-founder/active advisor to the Guildhall at SMU and lives in Dallas with his wife and two daughters. He also enjoys home automation hacking, and driving endurance road races in a sketchy old race car.
Steve Nix
CEO, Co-Founder
Jah Raphael
Chief Technology Officer
As leader of the technology team, Jah brings over 20 years of industry experience including many years as a Lead Programmer at id Software where he shipped leading titles, including, DOOM RPG, QUAKE LIVE, and RAGE. After id Software, Jah co-founded Yvolver and led the development of the best-in-class mobile gaming CRM solution before the company was acquired by AdColony where he continued to serve as VP of Engineering. With an emphasis on always learning new and interesting things, Jah's wide array of skills allow him to move between frontend, backend and client development with ease. Jah is a longtime World of Warcraft player and he created Raider.IO, the world's leading ranking site for World of Warcraft players and guilds. He also enjoys audiobooks, tabletop games, D&D, and exploring new coffee shops.
Jah Raphael
CTO, Co-Founder
Lauren Fedak
Director, People and Culture
Lauren is an experienced people leader and human resource management professional creating a team-driven environment with exposure in project management, long range planning, team leadership, operations management, and organizational development. She has spent the last 8 years serving organizational leaders and people building culture and aligning behavior to produce results. Her ability to help people understand and execute simple skills with a growth mindset and results oriented approach, both personally and professionally, is what makes her message so practical and influential. Lauren simplifies the complex so you can focus on doing what works best for you.
Lauren Fedak
Director, People & Culture
MIKE CRASSWELLER
Director, Production
A people-first production leader, Mike has over 16 years of industry experience, 11 in leadership roles building and supporting excellent game production and studio operations teams. He has contributed to over a dozen title launches across PC, mobile, web, console and VR platforms. Mike has experience working with development, publishing, and IP partners from around the globe, supporting game releases under brands such as Tetris, Pac-Man, Disney, and Dungeons & Dragons. For nearly 6 years he lived and worked overseas with diverse teams spread across Europe. Joining ForwardXP as Employee #10 in the company's first full-time production role, Mike has supported both the growth of the company past 50 employees, as well as the establishment of the Production and QA Departments, allowing the company to scale to support increasingly ambitious projects and partnerships.
MIKE CRASSWELLER
Production Director
RONN HARBIN
Director, Design
Ronn Harbin is a 25-year veteran of the games industry. His contributions include art, design, and scripting on titles from iconic franchises such as DOOM, QUAKE, and Call of Duty. Before joining ForwardXP in 2018, Ronn led a team of artists, designers, and engineers in creating award-winning, cutting-edge VR and mobile experiences for clients such as the U.S. Air Force, General Motors, Legendary Pictures, and Disney. As Design Director at ForwardXP, Ronn draws on his years of cross-discipline and leadership experience to drive passionate creative team members that deliver innovative and leading edge concepts.
RONN HARBIN
Design Director
JUSTIN THOMAS
Director, Art
As Studio Art Director, Justin Thomas has 25 years of experience working with various teams and sizes to accomplish visual goals and direction on a variety of projects. Through the years he has had the opportunity to learn from and work with the many of the industry's top franchises and developers. His past work includes helping to establish AAA franchises like Medal of Honor and Call of Duty, to working with license properties with Transformers, to helping extend casual titles on the Sims 3, to exploring new IP possibilities. Justin brings a passion for telling visual stories in order to find the best execution within the constraints of budget, time, tools, technology and talent that speaks to a desired audience.
JUSTIN THOMAS
Studio Art Director
DAVID KOENIG
Director, Engineering
David is an award-winning game developer and mentor whose experience now spans multiple decades. He has made major engineering and leadership contributions to iconic games and franchises such as QUAKE, DOOM, and RAGE. In addition to his individual contributor work, David has put a focus on sharing his knowledge with others whenever possible, having taught multi-player game development at the University of Washington and authored several articles for the Game Programming Gems book series. As a leader he helped to forge the studio that developed the BAFTA-Award winning Never Alone (Kisima Ingitchuna). He strives to foster cohesive and creative technical teams that have a passion for attention to detail.
DAVID KOENIG
Director of Engineering

Our Crew
Jim Dose
Principal Software Engineer
Hunter Mabrey
Lead Software Engineer
Robbin Marcus
Senior Software Engineer
Michael Wetherill
Senior Software Engineer
Stephen Maloney
Senior Software Engineer
DREW FULSOM
Software Engineer
JOHN WILSON
Software Engineer
SAM TUGGLE
Senior Software Engineer
HANNAH WETTERAU
Software Engineer
YOON JOON SO
Software Engineer
JON SKINNER
Senior Designer
JOHNATHON HARTER
Level Designer
AARON HAUSMANN
Lead Artist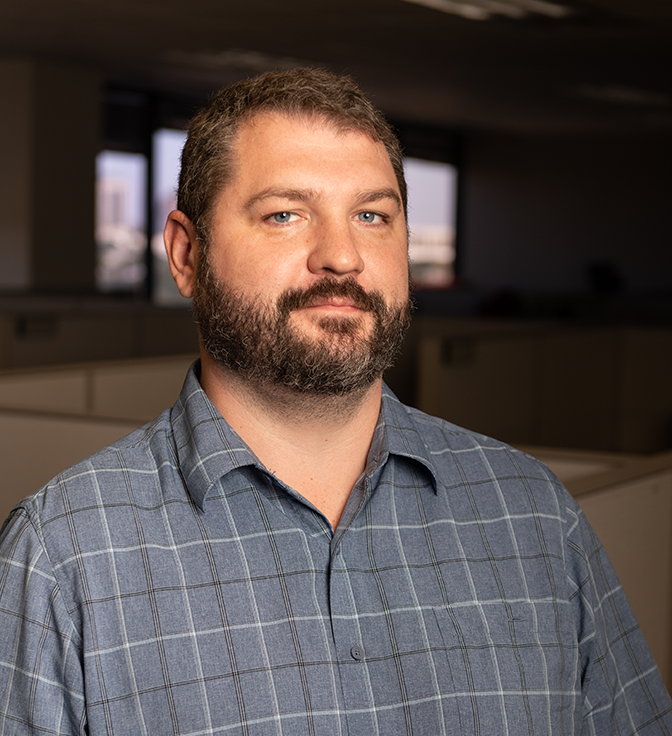 REED CASEY
Senior 3D Artist
TYLER GEORGE
Senior Software Engineer
STEVEN DUNN
Software Engineer
PHILIP MALLERY
Senior Designer
ANIRUDH SUNDARESAN
3D Artist
HEATHER TIERNEY
3D Artist
SEAN LANDER
Product Manager
KATE BARKER
QA Analyst II
MARIA GARZA
QA Analyst II
TRAVIS DICKERSON
QA Analyst
TOMMY DOYLE
IT Administrator
SALLY HADEN
Office Coordinator
JAMES LEA-BARAN
Senior Software Engineer
Craig Sutton
Senior Game Designer
Jesse Hernandez
QA Analyst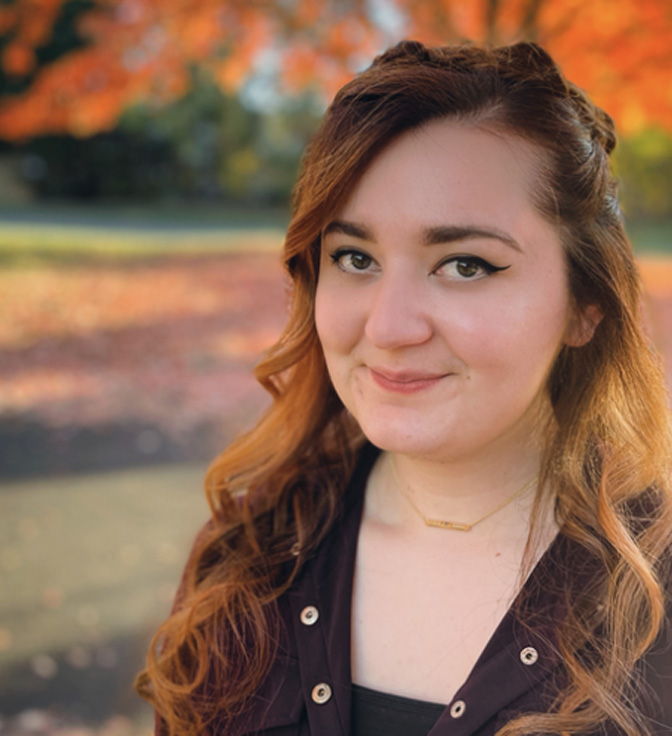 Judy Corona
Game Producer
Wyatt McHalffey
QA Tester